You are here: Homepage >> Events In Cardiff >> Sports >> Wales v Australia Live Screening
Wales v Australia Live Screening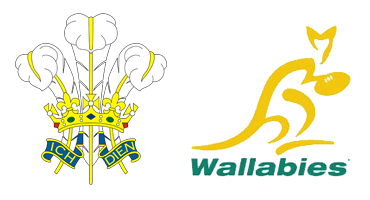 When: Friday 21st October 2011
Where: Millennium Stadium, Cardiff City Centre
Following the bitter disappointment of losing to France last weekend, the WRU have confirmed that they will open the Millennium Stadium for a live screening of Friday's 3rd place play-off match, between Wales and Australia.
Last Saturday a crowd of 61,000 fans gathered at the Millennium Stadium to roar on Wales, as they attempted to reach their first Rugby World Cup final. Unfortunately the rugby Gods weren't smiling down on Wales that day, as they narrowly lost to France in the most controversial and heart-breaking of circumstances.
However, Wales must now re-group and look to win their 3rd place play-off match by beating the current Tri-Nations champions Australia. Welsh fans are again being offered free tickets to the Millennium Stadium to watch the match on a giant screen that has been specially installed.
Tickets will once again be free for this event, and will be available from Ticketmaster.co.uk, or for collection at the WRU Store on Westgate Street in Cardiff from 10am. Tickets will be limited to 4 per person.
Gates to the Millennium Stadium will open at 7:30am on Friday morning and the match starts at 8:30am. COME ON WALES!!!!!